Mend My Broken Heart
Are You Hurting?
Discover a way to healing
Get inspiring quotes,poems,prayers and psalms to motivate you daily.
Broken Heart Quotes
The LORD is close to the brokenhearted and saves those who are crushed in spirit. – Psalm 34:18
The heart will break, but broken live on. – Lord Byron
"The world breaks everyone and afterwards many are strong at the broken places." – ERNEST HEMINGWAY
There is a sacredness in tears. They are not the mark of
weakness, but of power. They speak more eloquently than ten
thousand tongues. They are the messengers of overwhelming
grief, of deep contrition, and of unspeakable love."
-Washington Irving
Your joy is your sorrow unmasked. – Kahlil Gibran
Christ is building His kingdom with the broken things of earth. People desire only the strong, successful, victorious, and unbroken things in life to build their kingdoms, but God is the God of the unsuccessful – the God of those who have failed. Heaven is being filled with earth's broken lives, and there is no "bruised reed" that Christ cannot take and restore to a glorious place of blessing and beauty. – Streams in The Desert
For He does not enjoy hurting people or causing them sorrow..-Lamentations 3:31:33
My child,you are broken. Unless you know that you are broken yourself,it will be severely laborious to love the broken people around you. You will be harsh and exacting towards them. But because you want others to like you,you will always attempt to hide your weaknesses from others. Let me strip away your masks,so that you may know who you really are.And when this truth sets you free,then shall you be free to genuinely love. Before this occurs,your love will be offered by the flask,not by the torrents of a river.-BoSanchez,Embraced
I am worn out from groaning; all night long I flood my bed with weeping and drench my couch with tears. My eyes grow weak with sorrow; they fail because of all my foes. Away from me, all you who do evil, for the Lord has heard my weeping. The Lord has heard my cry for mercy, the Lord accepts my prayer. All my enemies will be ashamed and dismayed, they will turn back in sudden disgrace. – Psalm 6:6-10
When I had my sheep, I was happy, and I made those around me happy. People saw me coming and welcomed me, he thought. But now I'm sad and alone. I'm going to become bitter and distrustful of people because one person betrayed me. I'm going to hate those who have found their treasure because I never found mine. And I'm going to hold on to what little I have, because I'm too insignificant to conquer the world. – Paulo Coelho, The Alchemist
But when I am afraid,
I will put my trust in you
You keep track of all my sorrows.
You have collected all my tears in your bottle.
You have recorded each one in your book.
-Psalm 56
Some of us think holding on makes us strong; but sometimes it is letting go. – Herman Hesse
Do we know our poor people? Do we know the poor in our house, in our family? Perhaps they are not hungry for a piece of bread. Perhaps our children, husband, wife, are not hungry…but are you sure there is no one there who feels unwanted, deprived of affection? – Mother Teresa, Heart of Joy
The thought of my pain, my homelessness, is bitter poison. I think of it constantly, and my spirit is depressed. Yet hope returns when I remember this one thing: The Lord's unfailing love and mercy still continue, fresh as the morning, as sure as the sunrise. The Lord is all I have, and so in him I put my hope. – Lamentations 3: 19-24
Greatness is not in being unbroken, but in being a blessing even after being broken, like bread, like a seed that dies yet rises again. -Joyce, itakeoffthemask.com
He heals the brokenhearted and binds up their wounds. He determines the number of the stars and calls them each by name. – Psalm 147:3-4
It is better to have loved and lost than never to have lost at all. – Samuel Butler
"Yes, I understand why things had to happen this way. I understand his reason for causing me pain. But mere understanding does not chase away the hurt. It does not call upon the sun when dark clouds have loomed over me. Let the rain come then if it must come! And let it wash away the dust that hurt my eyes!" -Joyce, itakeoffthemask.com
Those who do not know how to weep with their whole heart don't know how to laugh either. – Golda Meir
" Love is never lost. If not reciprocated, it will flow back and soften and purify the heart. " – Washington Irving
Ever has it been that love knows not its own depth until the hour of separation. – Kahlil Gibran
Love never dies a natural death. It dies because we don't know how to replenish its source. It dies of blindness and errors and betrayals. It dies of illness and wounds; it dies of weariness, of withering, of tarnishing. – Anais Nin
Love does not begin and end the way we seem to think it does. Love is a battle, love is a war; love is a growing up. – James Baldwin
Don't be reckless with other people's hearts, and don't put up with people that are reckless with yours. – - Kurt Vonnegut
Most things break, including hearts. The lessons of life amount not to wisdom, but to scar tissue and callus. – - Wallace Stegner
If I can stop one heart from breaking,
I shall not live in vain.
If I can ease one life the aching,
Or cool one pain,
Or help one fainting robin
Unto his nest again,
I shall not live in vain.
-Emily Dickinson
The beauty of the world has two edges, one of laughter, one of anguish, cutting the heart asunder. – - Virginia Woolf
These Broken Heart Quotes have been collected by Jocelyn Soriano,  itakeoffthemask.com
All Original Broken Heart Quotes by Joyce, itakeoffthemask.com
*There is no such thing as a broken heart that could never be healed.
* Mending a broken heart takes time, the time it takes to make it even stronger and more beautiful than before.
* Allow God to take all the shattered pieces of your heart so He can give you a new one.
* If your heart heals right, whatever has hurt you before could never hurt you again.
* Give your heart only to those who will never break it apart.
* The most difficult thing is not to love, but to be able to love over again.
* Love does not always mean holding on, it can also mean letting our loved ones go so that they may find the kind of love they're looking for.
* To love is to not judge another.
* Only those whose hearts have been broken can understand another broken heart.
* All those who love risk having their hearts broken. Those who love much risk having their hearts broken more.
* Many people don't have a problem about forgetting as much as they have a problem in wanting to forget.
* We often despair knowing we have broken the hearts of those we love the most. Let us not stop there however, for we also have the power to heal and to restore what we have lost.
More Broken Heart Quotes
"I have found the paradox, that if you love until it hurts, there can be no more hurt, only more love."- Mother Teresa quotes
"It is our wounds that create in us a desire to reach for miracles. The fulfillment of such miracles depends on whether we let our wounds pull us down or lift us up towards our dreams."- Jocelyn Soriano, Mend My Broken Heart
"To make real friends you have to put yourself out there. Sometimes people will let you down, but you can't let that stop you. If you get hurt, you just pick yourself up, dust off your feelings, and try again." – Kristin Hannah, Firefly Lane
"You can shed tears that she is gone,
or you can smile because she has lived.
You can close your eyes and pray that she'll come back,
or you can open your eyes and see all she's left.
Your heart can be empty because you can't see her,
or you can be full of the love you shared.
You can turn your back on tomorrow and live yesterday,
or you can be happy for tomorrow because of yesterday.
You can remember her only that she is gone,
or you can cherish her memory and let it live on.
You can cry and close your mind,
be empty and turn your back.
Or you can do what she'd want:
smile, open your eyes, love and go on."- David Harkins quotes
"We cannot love a person with an all accepting, transcending and encompassing love without being hurt somewhat, without being disappointed, without being failed of our expectations. We cannot love without being broken, yet we cannot continue in love without being stronger than our brokenness."- Jocelyn Soriano, Mend My Broken Heart
If all hearts were open and all desires known – as they would be if people showed their souls – how many gapings, sighings, clenched fists, knotted brows, broad grins, and red eyes should we see in the market-place! – Thomas Hardy
"If you love someone, set them free. If they come back they're yours; if they don't they never were." – Richard Bach
You say that love is nonsense. I tell you it is no such thing. For weeks and months it is a steady physical pain, an ache about the heart, never leaving one, by night or by day; a long strain on one's nerves like toothache or rheumatism, not intolerable at any one instant, but exhausting by its steady drain on the strength. – Henry Brooks Adams
"We hurt so much because we have lost a part of ourselves. If we have loved much, we must have given much also, and when everything's over, we feel as though we have lost everything." – Jocelyn Soriano, Mend My Broken Heart
"There are four questions of value in life… What is sacred? Of what is the spirit made? What is worth living for, and what is worth dying for? The answer to each is the same. Only love."-Don Juan deMarco
FREE ANDROID APPS (for your mobile device i.e. android phones):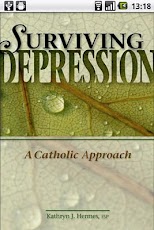 Surviving Depression
Free E-book from Pauline Books and Media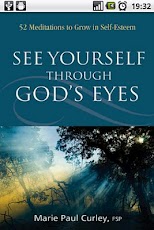 See Yourself Through God's Eyes
Free E-book from Pauline Books and Media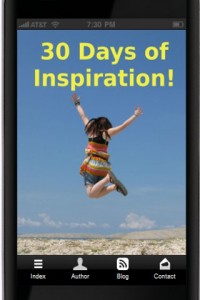 30 Days of Inspiration
You can also preview the app and scan the QR code HERE.
If you want to quickly install using Google Play, CLICK HERE.
Angel Prayers. A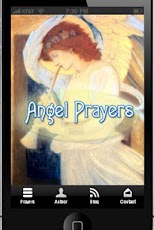 prayer book containing prayers to our guardian angel and to various angels.An angel prayer book containing various prayers such as:
*Prayer to St. Michael
*Prayer to St.Gabriel
*Prayer to Our Guardian Angel
and a lot more! Click Here!
If You Need More Broken Heart Quotes
If I can stop one heart from breaking, I will not have lived in vain. – Emily Dickinson
"It is a dull sensation, your heart breaking, like the sound of a pebble dropping on the sand. Not a shattering, not a tearing apart, there is nothing shrill or grandiose about the sensation. It is merely an internal realization that something treasured you never knew you had is leaving forever."- Samantha Bruce-Benjamin, The Art of Devotion
Let no one who loves be called unhappy. Even love unreturned has its rainbow. – J. M. Barrie
"I would rather have eyes that cannot see; ears that cannot hear; lips that cannot speak, than a heart that cannot love"- Robert Tizon
"You can obsess and obsess over how things ended- what you did wrong or could have done differently- but there's not much of a point. It's not like it'll change anything. So really, why worry?"- Jess Rothenberg, The Catastrophic History of You and Me
This is a good sign, having a broken heart. It means we have tried for something. – Elizabeth Gilbert
"Yes, I understand why things had to happen this way. I understand his reason for causing me pain. But
mere understanding does not chase away the hurt. It does not call upon the sun when dark clouds have
loomed over me. Let the rain come then if it must come! And let it wash away the dust that hurt my
eyes!"_ Jocelyn Soriano, Mend My Broken Heart
"Eventually you will come to understand that love heals everything, and love is all there is."-Gary Zukav
"Less is less. Heartbreak is heartbreak. You think I'm sitting here gloating. Telling myself that my suffering beats yours? Hurt is hurt. You don't measure these things."- Stephanie Kallos, Broken for You
Love is never lost. If not reciprocated, it will flow back and soften and purify the heart. -Washington Irving
And anything that might hurt me would just make me stronger in the end."- Elizabeth Eulberg, The Lonely Hearts Club
Broken Heart Quotes Collection
"To be rejected by someone doesn't mean you should also reject yourself or that you should think of
yourself as a lesser person. It doesn't mean that nobody will ever love you anymore. Remember that
only ONE person has rejected you at the moment, and it only hurt so much because to you, that
person's opinion symbolized the opinion of the whole world, of God." – Jocelyn Soriano, Mend My Broken Heart
If you love someone, tell them. For hearts are often broken by words left unspoken. – Stephanie Roogle
"Well, you can't have heartbreak without love," Dan pointed out. "If your heart was really broken, then at least you know you really loved him."- Leila Sales, Past Perfect
"Until this moment, I had not realized that someone could break your heart twice, along the very same fault lines." – Jodi Picoult, My Sister's Keeper
"We walked to meet each other up at the time of our love and then we have been irresistibly drifting in
different directions, and there's no altering that."- Leo Tolstoy, Anna Karenina
There were many ways of breaking a heart. Stories were full of hearts being broken by love, but what really broke a heart was taking away its dream-whatever that dream might be. -Pearl Buck
"I had to get over [him]. For months now, a stone had been sitting on my heart. I'd shed a lot of tears over [him], lost a lot of sleep, eaten a lot of cake batter. Somehow, I had to move on. [Life] would be hell if I didn't shake loose from the grip he had on my heart. I most definitely didn't want to keep feeling this way, alone in a love affair meant for two. Even if he'd felt like The One. Even if I'd always thought we'd end up together. Even if he still had a choke chain on my heart."- Kristan Higgins, All I Ever Wanted
What is the opposite of two? A lonely me, a lonely you. -Richard Wilbur
"To my surprise, Nick reached under his shirt and pulled out the half-heart pendant. With his gaze fixed on mine, he slid the chain over my head. "No one should have to go through life with only half a heart," he whispered."- Katherine Allred, The Sweet Gum Tree
"Most things break, including hearts. The lessons of life amount not to wisdom, but to scar tissue and callus."- Wallace Stegner
They say that time heals all wounds but all it's done so far is give me more time to think about how much I miss you. -Ezbeth Wilder
"Each person's heart breaks in it's own way. Every cure will be different, but there are some things we all need. Before anything else, we need to feel safe."- Erica Bauermeister, The School of Essential Ingredients
Touching Broken Heart Quotes
It is better to have loved and lost, than never to have loved at all. -Alfred Lord Tennyson
Hearts will never be made practical until they are made unbreakable. -Tinman
"She remembered the day vividly, for how can you forget the day your heart is broken? The funny thing about a broken heart is that it's not fatal. Though you wish in vain that it were, life continues on and you have no choice but to continue on with it. You take the hand that fate has dealt you and you press forward because there is nothing else that can be done."- Tracy Winegar, Keeping Keller
Ever has it been that love knows not its own depth until the hour of separation. -Kahlil Gibran
"Heaven doesn't ignore cries of a broken heart."- Toba Beta, My Ancestor Was an Ancient Astronaut
I was never one to patiently pick up broken fragments and glue them together again and tell myself that the mended whole was as good as new. What is broken is broken — and I'd rather remember it as it was at its best than mend it and see the broken places as I lived. -Margaret Mitchell
"I think you're the kind of man a girl can count on. You just can't let go of losing your family. You can't let yourself love because you think your heart can't handle it . . . that something bad will happen. But you're wrong. It's true . . . grief is the price for love. But hearts are made to mend. Christ can do wonders with a broken heart, if given all the pieces."- Suzanne Woods Fisher, The Keeper: A Novel
Love never dies a natural death. It dies because we don't know how to replenish its source. It dies of blindness and errors and betrayals. It dies of illness and wounds; it dies of weariness, of withering, of tarnishing. -Anais Nin
"I felt I was drawing close to that age, that place in life, where you realize one day what you'd told yourself was a Zen detachment turns out to be naked fear. You'd had one serious love relationship in your life and it had ended in tragedy, and the tragedy had broken something inside you. But instead of trying to repair the broken place, or at least really stop and look at it, you skated and joked. You had friends, you were a decent citizen. You hurt no one. And your life was somehow just about half of what it could be."- Roland Merullo, A Little Love Story: A Novel
Hearts are not had as a gift, But hearts are earned… -William Butler Yeats
"She'd cried over a broken heart before. She knew what that felt like, and it didn't feel like this. Her heart felt not so much broken as just … empty. It felt like she was an outline empty in the middle. The outline cried senselessly for the absent middle. The past cried for the present that was nothing."- Ann Brashares, Sisterhood Everlasting
"Never allow someone to be your priority while allowing yourself to be their option."- Mark Twain
Love seeketh not itself to please, nor for itself hath any care, but for another gives its ease, and builds a Heaven in Hell's despair. -William Blake
"The emotion that can break your heart is sometimes the very one that heals it…"- Nicholas Sparks, At First Sight
Take away love and our earth is a tomb. -Robert Browning
More Broken Heart Quotes For You
"Someday you're gonna look back on this moment of your life as such a sweet time of grieving. You'll see that you were in mourning and your heart was broken, but your life was changing…" Elizabeth Gilbert
There is a time for departure even when there's no certain place to go. -Tennessee Williams
Some of us think holding on makes us strong; but sometimes it is letting go. -Herman Hesse
"Gentle reader, may you never feel what I then felt! May your eyes never shed such stormy, scalding, heart-wrung tears as poured from mine. May you never appeal to Heaven in prayers so hopeless and so agised as in that hour left my lips: for never may you, like me, dread to be the instrument of evil to what you wholly love."- Charlotte Brontë, Jane Eyre
Some of the biggest challenges in relationships come from the fact that most people enter a relationship in order to get something: they're trying to find someone who's going to make them feel good. In reality, the only way a relationship will last is if you see your relationship as a place that you go to give, and not a place that you go to take. -Anthony Robbins
"Disappointment has a name, it's heartbreak"- John Mayer
Some people come into our lives and leave footprints on our hearts and we are never ever the same. -Flavia Weedn
"Hearts are breakable," Isabelle said. "And I think even when you heal, you're never what you were before."- Cassandra Clare, City of Fallen Angels
The act of forgiveness is the act of returning to present time. And that's why when one has become a forgiving person, and has managed to let go of the past, what they've really done is they've shifted their relationship with time. -Caroline Myss
Love does not begin and end the way we seem to think it does. Love is a battle, love is a war; love is a growing up. -James Baldwin
"Deep grief sometimes is almost like a specific location, a coordinate on a map of time. When you are standing in that forest of sorrow, you cannot imagine that you could ever find your way to a better place. But if someone can assure you that they themselves have stood in that same place, and now have moved on, sometimes this will bring hope"_ Elizabeth Gilbert, Eat, Pray, Love
Sometimes, when one person is missing, the whole world seems depopulated. -Lamartine
Let your tears come. Let them water your soul. -Eileen Mayhew
"It is because I think so much of warm and sensitive hearts, that I would spare them from being wounded."- Charles Dickens, Oliver Twist
The heart is the only broken instrument that works. -T.E. Kalem
"This was something she would keep hidden within herself, maybe in place of the knot of pain and anger she had been carrying under her breastbone…a security blanket, an ace up her sleeve. She might never use it, but she would always feel its presence like a swelling secret stone, and that way when she let go of the rage, she would not feel nearly as empty."- Jodi Picoult, Mercy
Dear Jesus, I come to you now with a broken heart and a weary spirit. I dont know how I can carry on each day knowing that a part of me had already gone, never ever to return. Can I ever be complete again? Can I ever smile again at the coming of a new day?Day after day I miss him more and more. Day after day my longing grows but it can never be fulfilled. How can I possibly live my life again? How do I overcome this feeling that I am now all alone and I shall always be alone or the rest of my life?
Dear Lord, how could he have done this to me? How could he forget his promises? How could he throw away in a moment all the things we have built all these years? How could he break my heart? Was it my fault? Was it me Lord? Tell me where I have gone wrong. Show me my sins, flash them before me so I may know. For I do not understand how all these things can be happening right now. I do not understand how something so good can suddenly end up the way it is today. We were so happy, Lord. We were so in love we have not a care in the world. It was just him and me, the two of us, and it was enough, probably more than enough. He was your gift to me, and I to him. We complement each other, we share so many things in common, it is to him that I opened up my heart. It is he Lord whom I trusted with all my heart.
100 Weird Tips to Heal a Broken Heart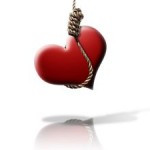 What steps should you take to help heal a broken heart? What tips could lift you up even for a moment, enough to hold on to until time heals all wounds and erase all pain? I don't intend to make light the difficulty one is going through, especiall when a bit of humor is added in some of these tips, I just hope that it could somehow help in hanging on, in resting, in healing, and possibly, in letting go and moving on.
Cry you heart out. Get a bag of tissue rolls and let your tears speak of what pain no one else could fully understand.

Call a trusted friend and confide to her your hurts. Cry again.

Rest for a while. Don't let your tears dry out, it would be difficult later on if you run out of tears to release the heaviness you feel in your heart.

Call you mother, let her know how you're planning to take vengeance with your ex.

Eat chocolate. Whoever says that life can't be bittersweet?

Even if you don't feel like it, go to the gym and hit that treadmill. Release all your pent up energies. You'll feel better.

Have some more sleep, cuddle a cute teddy bear, the one your boyfriend did not give you!

Set your alarm clock to avoid oversleeping. Use three clocks if you must so you won't cheat by turning it off and just going back to sleep. Put two clocks beyond your reach so you'd really need to get up to turn it off. (Don't take sleeping pills!)

Search your all Dvd files and watch every comedy film you can find. I know, you're almost sure you won't laugh anyway, but just do this for the sake of doing something for now. Give Mr. Bean a chance okay?

Search your Dvds again. This time, look for tragic and war movies, films like "The Pianist" or "Schindler's List". You might feel a bit thankful after watching the terrible troubles of people living during those times.

Call another friend. Tell her to keep watch and just call you once in a while.

Search for pictures of your ex. Now you know what to do. Tear them into pieces!

Look for couples watching a lovely sunset. Then have the guts to tell one of them it aint gonna last!

Listen to sad stories of broken marriages. Be thankful you weren't married to a good-for-nothing man.
Wisdom for the Journey
Are You Hurting?
Discover a way to healing
Share this article